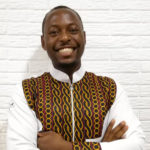 Benjamin NGONGANG
President of the organization O.S.E.R. L'Afrique from 2015 to 2017, during which the O'Botama project was initiated. Graduated from École Centrale Paris and from two others engineering schools in France and Spain, Benjamin has 9 years of experience within the financial sector and private equity in France but also in Africa. He worked for private and public companies such as Deloitte, Banque de France or the private equity company I&P.

Benjamin is convinced that African youth is the key of Africa's transformation; he is therefore committed using its experience in the financial sector, to remind them that the time has come to stop watching and become active participants to the process of Africa's Renaissance.

He will provide the CIW with his dual professional and associative experience to strengthen its strategy and international partnerships.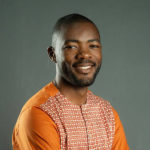 Flavien KOUATCHA
Engineer, founder of the startup Save Our Agriculture that has as an ambition to bring a solution to the logistics issues that weaken food productions on the African continent.
Strong advocate of unexplored opportunities around digital agriculture, he supports the ambition to propel the creation of a new generation of farmers ready to solve local problematics with a global vision.
With his entrepreneurial experience, Flavien KOUATCHA will be able to understand the needs of entrepreneurs. He will particularly be involved on the methodological aspects and local networks management at the CIW.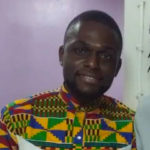 Patrick KAMENI
Patrick is Oser l'Afrique Cameroon ambassador since 2012. He graduated from Central Africa Catholic University. Patrick has a seven years experience in finance and audit. He worked for company such as EY, an audit and advisory firm or for the Central Africa States Bank.
Patrick is passionate about development, innovation, science, education and culture. He firmly believes that Africa's youth has a huge talent that has to be used to build a stronger Africa and make this continent able to contribute to the current and future world challenges.
Patrick will use his energy to make O'Botama a place of perpetual transformation, an adding value place for entrepreneurs and communities, a place where African champions will be brought to life and will come out with answers to our questions.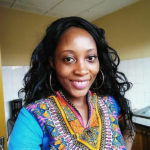 Raïssa YOSSA
Graduated of the Protestant University of Central Africa (PUCA), Raïssa has developed interest in issues related to the support of youth and women carrying out projects while working in the Ministry of the Promotion of the Woman and the Family and the Service for Local Development Initiatives' Support in Cameroon.
These experiences, completed by 2 others at Complexe les Armadins and at the firm M&M Consulting, also enabled Raïssa Yossa to develop skills in the field of administration and project management. Convinced that Africa is full of talent and that youth entrepreneurship is an opportunity for this continent, She naturally find her place in O.S.E.R L'Afrique and the CIW.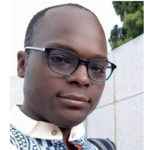 Mael PIDJOU
Graduated in mechatronics engineering from the Ecole des Arts et Métiers ParisTech in France and currently PhD at the Tokyo Institute of Technology in the field of microfluidics, Mael has a 2 years' experience in the automotive sector in France, but is also a member of the Executive Board of an microfinance institution in Africa Action Finance d'afrique that focuses on financial education and financing of women and youth in the informal sector.

Passionated about technology and microfinance, Mael believes that these two levers will play a vital role in the development of Africa.

He will provide AIC with technical and entrepreneurial skills to support young project leaders and help O'Botama in the search for international partnerships.