L'équipe opérationnelle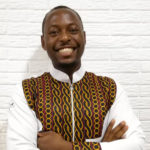 Benjamin NGONGANG
President of the organization O.S.E.R. L'Afrique from 2015 to 2017, during which the O'Botama project was initiated. Graduated from École Centrale Paris and from two others engineering schools in France and Spain, Benjamin has 9 years of experience within the financial sector and private equity in France but also in Africa. He worked for private and public companies such as Deloitte, Banque de France or the private equity company I&P.

Benjamin is convinced that African youth is the key of Africa's transformation; he is therefore committed using its experience in the financial sector, to remind them that the time has come to stop watching and become active participants to the process of Africa's Renaissance.

He will provide the CIW with his dual professional and associative experience to strengthen its strategy and international partnerships.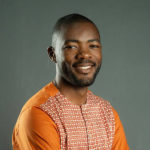 Flavien KOUATCHA
Engineer, founder of the startup Save Our Agriculture that has as an ambition to bring a solution to the logistics issues that weaken food productions on the African continent.
Strong advocate of unexplored opportunities around digital agriculture, he supports the ambition to propel the creation of a new generation of farmers ready to solve local problematics with a global vision.
With his entrepreneurial experience, Flavien KOUATCHA will be able to understand the needs of entrepreneurs. He will particularly be involved on the methodological aspects and local networks management at the CIW.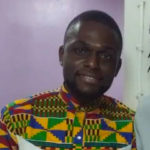 Patrick KAMENI
Ambassadeur du collectif Oser l'Afrique au Cameroun depuis 2012, patrick est diplômé de l'Université Catholique d'Afrique Centrale. Cumulant une expérience de sept ans dans les domaines de la finance et de l'audit, Il a notamment travaillé pour le cabinet d'audit et de conseil EY et pour la Banque des Etats de l'Afrique Centrale. Patrick est passionné par les questions développement, d'innovation, de science, d'éducation et de culture. Il est fermement convaincu que la jeunesse africaine, qui regorge d'énormes potentialités, se doit de prendre sa destinée en main pour bâtir une Afrique plus forte, une Afrique qui saura apporter sa contribution aux défis actuels et à venir du monde. Patrick mettra à contribution son énergie pour faire vivre et rayonner O'Botama et en faire un lieu de rencontres, un lieu de transformation perpétuelle, un lieu à part d'où jailliront des champions africains, d'ou sortiront des réponses à nos questions.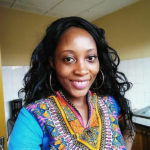 Raïssa YOSSA
Graduated of the Protestant University of Central Africa (PUCA), Raïssa has developed interest in issues related to the support of youth and women carrying out projects while working in the Ministry of the Promotion of the Woman and the Family and the Service for Local Development Initiatives' Support in Cameroon.
These experiences, completed by 2 others at Complexe les Armadins and at the firm M&M Consulting, also enabled Raïssa Yossa to develop skills in the field of administration and project management. Convinced that Africa is full of talent and that youth entrepreneurship is an opportunity for this continent, She naturally find her place in O.S.E.R L'Afrique and the CIW.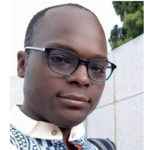 Mael PIDJOU
Graduated in mechatronics engineering from the Ecole des Arts et Métiers ParisTech in France and currently PhD at the Tokyo Institute of Technology in the field of microfluidics, Mael has a 2 years' experience in the automotive sector in France, but is also a member of the Executive Board of an microfinance institution in Africa Action Finance d'afrique that focuses on financial education and financing of women and youth in the informal sector.

Passionated about technology and microfinance, Mael believes that these two levers will play a vital role in the development of Africa.

He will provide AIC with technical and entrepreneurial skills to support young project leaders and help O'Botama in the search for international partnerships.

Franck FOTSO FETUE
Diplômé en Sciences de gestion à l'Université Saint Jérôme de Douala, et en Finances à travers le MSc in Finance de l'EM Lyon, Franck dispose d'une expérience de plus de 5 ans dans l'agriculture, l'agro-industrie et l'aviculture au Cameroun. Féru de transformations, Franck considère que le tissu économique camerounais local dispose de bases à renforcer, et à placer sur la voie d'une inclusion vivante pour tous les maillons (humains, comme environnementaux). Il considère également que ces axes de transformation peuvent jouer un rôle central pour notre pays, comme pour d'autres pays d'Afrique. Il mettra à disposition de l'AIC ses compétences techniques pour l'accompagnement des porteurs de projets et appuiera O'Botama dans la définition et le déploiement de sa stratégie.
Les coaches

Christelle BASILUA SEMY
Présidente du Collectif O.S.E.R l'Afrique depuis 2019. Diplômée de l'ESSEC à Paris en 2012 puis de l'ESCP Paris en 2014, Christelle est une professionnelle de la finance d'entreprise. Elle a notamment travaillé pour les cabinets Deloitte et EY à Paris puis en startup tech sur des sujets de levées de fonds et M&A. Christelle est une afro-optimiste engagée dans la création d'un écosystème entrepreneurial africain vertueux et inclusif. Forte de son expérience en finance, elle accompagne les entrepreneurs dans leur stratégie de développement et de financement. Christelle mettra à disposition de l'AIC ses compétences techniques et s'impliquera également dans la recherche de partenariats stratégiques.

Steve TCHOUAGA
Responsable des premiers clusters d'OSER l'Afrique, aujourd'hui conseiller de cette association. Double diplômé de Telecom Bretagne et de Telecom Sud Paris, Steve est un expert IT et conseille depuis des années les entreprises publiques et privées d'Afrique et d'Europe sur les problématiques de gouvernance de projet, d'organisation, d'audit et de schémas directeur IT/Telecoms et de suivi de projets. Fervent croyant du potentiel et de la nécessité de transformation de l'Afrique, notamment par la jeunesse et l'entrepreunariat, Steve souhaite contribuer à ce challenge en accompagnant les entrepreneurs via O'Botama par des conseils, mentoring et formations. Il projette aussi d'aider O'Botama dans la construction de sa stratégie de croissance et de développement. Steve est en outre un passionné de voyage qui l'amène et l'oblige à la rencontre de l'autre et à l'enrichissement culturel.